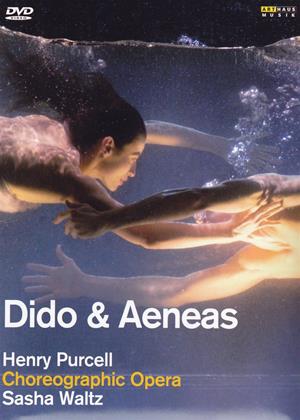 General info

Available formats
Synopsis:

This adaptation of Henry Purcell's Dido And Aeneas, a baroque operatic masterwork first written in 1689, takes a fresh and controversial approach to the oldest English opera still being regularly performed today. Mark Morris, choreographer of the critically acclaimed and provacative dance production, boldly creates the roles of both Dido and the Sorceress in this opera, long famed for its emotional drama, dance sequences and powerful final aria. It is the ill-fated love story of Dido, the noble Queen of Carthage, and the Trojan Prince Aeneas. While the court celebrates the monarchs' imminent union, the evil Sorceress with her coven of witches plots their downfall.

Romance leads to heartbreak and tragedy. Members of the incomparable Mark Morris Dance Group perform the supporting roles. Tafelmusik, the award-winning Toronto-based baroque orchestra, provides accompaniment to a superb cast of vocal soloists, including the great American mezzo-soprano Jennifer Lane as Morris's singing counterpart.

Actors:

Aurore Ugolin, Reuben Willcox, Deborah York,

Céline Ricci

,

Fabrice Mantegna

, Jiri Bartovanec,

Clementine Deluy

, Michal Mualem, Virgis Puodziunas, Juan Kruz Díaz de Garaio Esnaola, Manuel Perez Torres, Sasa Queliz, Xuan Shi, Takako Suzuki

Directors:

Voiced By:

Jennifer Lane, Russell Braun, Ann Monoyios, Shari Saunders, Meredith Hall, Benjamin Butterfield

Narrated By:

Charlotte Engelkes

Writers:

Studio:

Arthaus Musik

Genres:

Countries:
BBFC:

Release Date:

Not available for rental

Run Time:

56 minutes

Languages:

English

Subtitles:

English, French, German, Italian, Spanish

DVD Regions:

Region 0 (All)

Formats:

Pal

Aspect Ratio:

Full Screen 1.33:1 / 4:3

Colour:

Colour
Rent other films like Purcell: Dido and Aeneas
Unlimited films sent to your door, starting at £9.99 a month.