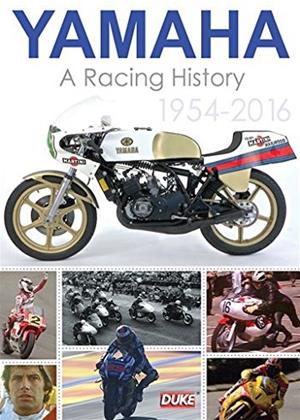 General info

Available formats
Synopsis:

How does a company famous for making pianos reinvent itself as the creator of some of the most successful racing motorcycles the world has ever seen? Thousands of races at every level have been won by riders on Yamaha machinery, from humble 125cc single cylinders to incredibly complex MotoGPTM prototypes at the very cutting edge of development. From the earliest days Yamaha associated itself with some of the biggest names in racing, including Phil Read, Giacomo Agostini, Steve Baker, Eddie Lawson, Wayne Rainey and, most recently, Jorge Lorenzo and Valentino Rossi.

This new documentary winds back the clock to follow the development of the bikes and the stars who rode them right from the very first Yamaha racing bikes to the present day. Iconic machines featured in detail include the stunning V4 two-stroke 125cc and 250cc GP racers of the 60's, the revolutionary over-the-counter TZs of the 70's and the mighty YZR500 Grand Prix contenders of the 80's and 90's. Along the way we talk to some of the key figures in the continuing story of Yamaha s quest for two-wheeled racing perfection many of whom took World title wins on the Japanese dream machines. This is the full story of a company that dared to dream big and rewrote the history books with its passion, innovation and determination.

Studio:

Duke

Genres:
BBFC:

Release Date:

Not available for rental

Run Time:

81 minutes
Unlimited films sent to your door, starting at £10.99 a month.