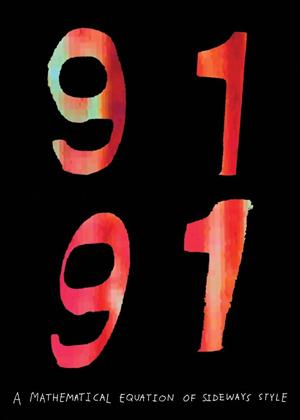 General info

Available formats
Synopsis:

Veeco Productions is proud to present 9191, a sideways introspective into the bewildering snow-covered dreamscape of international time traveler and mystic of the shred - Gigi Rüf. Every year, Gigi circles the stratosphere in the name of snowboarding and 9191 is the accumulation of his visions from a season, documented in 16mm film, super 8, and highly defined video. Original soundtrack produced and composed by Baron (Extremely Sorry), exclusively for Volcom Entertainment. Hold onto your schnitzel and Viel spass! 9191 was filmed around the globe in New Zealand, Austria, Switzerland, Jackson Hole, Chile and Alaska.

Throughout the film, Gigi was joined by friends and teammates: Wille Yli-Luoma, Bryan Iguchi, Luke Mitrani, Curtis Ciszek, Blair Habenicht, Nicolas Muller, Jake Blauvelt, Wolle Nyvelt and others. "Whenever Gigi strapped in, the day would bring excitement. 1st descents in Alaska to massive gaps in Austria, so much great stuff got torn apart this last winter. Minds will be blown." -Jake Price Director and Cinematographer 9191 is a 22-minute film with an original soundtrack composed by Piers Baron. It will be the first ever snowboard movie to have an original score from start to finish and will feature many high profile musical guests including Dave Lombardo (Slayer), Oliver Ackermann (A Place to Bury Strangers), Mike Conte (Early Man), Hesta Prynn, and Jaime Lynn (Kandi Coded). "This past season is what I have always dreamed about. The season went by in a heartbeat - living, throbbing, dreaming."

Studio:

Quantum Leap

Genres:

Countries:
BBFC:

Release Date:

25/02/2013

Colour:

Colour
Unlimited films sent to your door, starting at £9.99 a month.