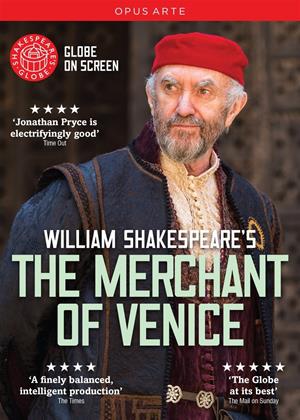 General info

Available formats
Synopsis:

Jonathan Pryce stars in this production of Shakespeare's play, recorded at the reconstructed Globe Theatre in 2015. Set in 16th-century Venice, the story follows merchant Antonio (Dominic Mafham) who fails to repay his loan to Jewish moneylender Shylock (Pryce) and is forced to give up his forfeit - a pound of his flesh.

Studio:

Select Music And Video Dist Ltd

Genres:
BBFC:

Release Date:

Not available for rental
Unlimited films sent to your door, starting at £9.99 a month.