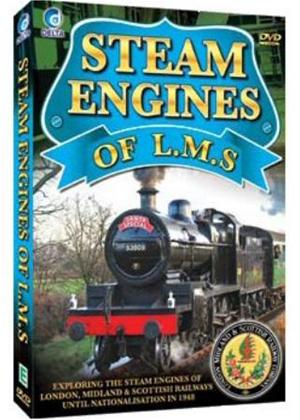 General info

Available formats
Synopsis:

This programme takes a look at the thousands of steam engines operated by the London Midland and Scottish Railway until nationalisation in 1948. The LMS classic designs of locomotive, many of which have survived into preservation. The programme includes the Jinty Class 3F small tank locos, and many members of the once 842-strong Class 5 locos - commonly known as Black 5s. Steam locos from North Yorkshire Moors, Severn Valley, Great Central and Midland Railways, as well as on the mainline are also included in the programme.

Studio:

Delta Visual Entertainment

Genres:
BBFC:

Release Date:

25/05/2009

Run Time:

51 minutes

Languages:

English

DVD Regions:

Region 2

Formats:

Pal

Colour:

Colour
Unlimited films sent to your door, starting at £10.99 a month.