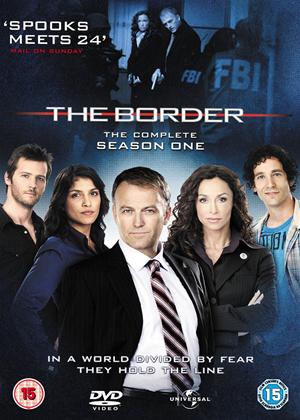 General info

Available formats
Synopsis:

In this post-9/11 world, the once "undefended border" that divides Canada and the US is no longer considered soft. The Border lifts stories from the headlines to fuel action-packed episodes about maintaining security in today's world. The series follows Immigration and Customs Service's (ICS) main team lead by Major Mike Kessler.

Episodes Comprise:
1. Pockets of Vulnerability
2. Gray Zone
3. Bodies on the Ground
4. Gross Deceptions
5. Compromising Positions
6. Physical Assets
7. Family Values
8. Enemy Contact
9. Restricted Access
10. Normalizing Relations
11. Civil Disobedience
12. Grave Concern
13. Blowback

Actors:

James McGowan

,

Graham Abbey

,

Jonas Chernick

,

Nazneen Contractor

,

Mark Wilson

,

Jim Codrington

,

Catherine Disher

,

Sofia Milos

,

Nigel Bennett

, Sarah Gordon

Directors:

Genres:

Countries:
BBFC:

Release Date:

Not released

Languages:

English

DVD Regions:

Region 2

Formats:

Pal

Colour:

Colour
Rent other films like The Border: Series 1
Unlimited films sent to your door, starting at £9.99 a month.