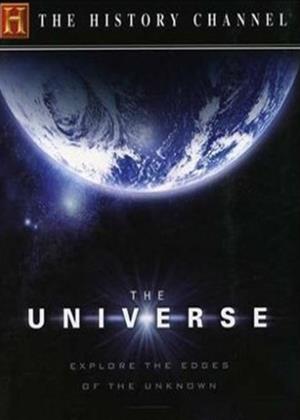 General info

Available formats
Synopsis:

Perhaps the most mysterious structure on Earth, Stonehenge has stood on a plain in Southern England for 5000 years. Why is it there? In this episode we explore the possibility that this was a prehistoric astronomical observatory. Here ancient astronomer priests may have divined the complex movements of the Sun and Moon, recognizing patterns that would not be discovered elsewhere for thousands of years. The primitive Shamans may have also been the first astronomers to predict eclipses...The Great Pyramids of Giza remain one of the enduring wonders of the ancient world. These mesmerizing monuments have eluded astronomers and archeologists for centuries.

Why and how were they built? Were they merely burial tombs, or a cosmic vehicle to the celestial world? The world's renowned Egyptologists, astronomers and engineers join forces to solve some of the long-held mysteries about the pyramids. What were the motives and methods behind the orientation of the pyramids to face the four cardinal directions with extreme accuracy? Did the ancient Egyptians use the...

Actors:

Narrated By:

Genres:
BBFC:

Release Date:

Not released
Unlimited films sent to your door, starting at £9.99 a month.