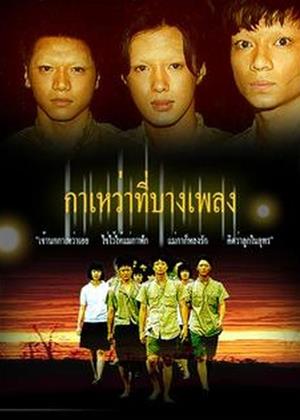 General info

Available formats
Synopsis:

A village in rural Thailand is celebrating Loy Krathong, when the festivities are disrupted by the descent of a spaceship. Ray beams are fired from the craft and all the village's women find they are suddenly pregnant. Only a few hours later the women give birth. The alien offspring have the power to kill by just staring and they have an insatiable appetite for raw meat.

Actors:

Hattaya Gatesung, Surattana Khongtrakul, Passawut Maytanee, Ruj Ronapop, Kullasatree Siripongpreeda,

Sarunyu Wongkrachang

Aka:

Kawao tee Bangpleng

Genres:

Countries:
BBFC:

Release Date:

Not released

Run Time:

120 minutes
More like Blackbirds at Bangpleng
Unlimited films sent to your door, starting at £10.99 a month.