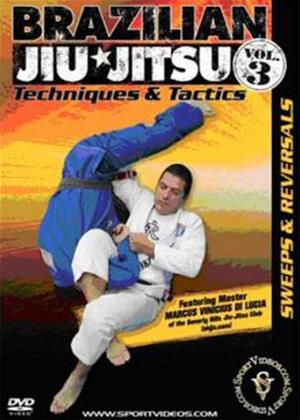 General info

Available formats
Synopsis:

Fighters who are adept in Brazilian Jiu-Jitsu must know how to reverse the situation to gain the advantage over an opponent. In this informative DVD, Master Marcus Vinicius Di Lucia presents various sweeps and reversals that will help you to take your ground fighting skills to a new level. Among the topics covered are: close guard sweeps, open guard sweeps, half guard sweeps and stand up sweeps. This DVD is a crucial resource for any fighter seeking to improve their ground fighting skills.

Actors:

Studio:

Quantum Leap

Genres:

Countries:
BBFC:

Release Date:

08/09/2008

Run Time:

51 minutes
Rent other films like Brazilian Jiu Jitsu Techniques and Tactics 3: Sweeps and Reversals
Unlimited films sent to your door, starting at £9.99 a month.