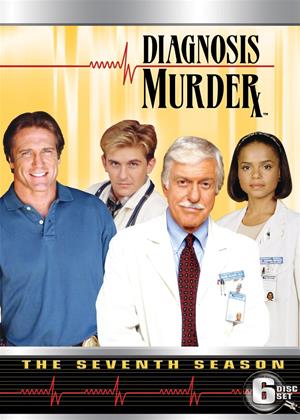 General info

Available formats
Synopsis:

The day Dr. Mark Sloane is to be 'honor' as Man of the Year at the Roast, where comedians makes merciless fun of him in the Jokers Club, which despite its fun-loving name is also a cesspit of envy and blame, Andy Baxter, a sideman who made a surprise appearance grossly insulting the speaker, Lou Summers, and dropping trou he's killed during a very short power break by a knife in the back. While Steve is conducting first interrogations, the killer knocks out Jesse and stabs Lou to death. The crowd provide multiple clues and suspicions, but Mark figures it all out by...Two weeks later, Brett Hayward murders Dr.

Hjortsberg, the plastic surgeon who created his present identity, knowing him as patient Eddie Dagabosian, and as such harbors a grudge against Madison, with whom he moves in, but Steve's LAPD team finds the drugs the killer 'stole' in a nearby dumpster. Meanwhile a 'Dr. anonymous' publishes a sleaze bestseller book version of the Community General sleuths, entitled Big City Hospital, for which half the staff mistakes Jesse, even Amanda. Although everything goes wrong now in Madison's life, she resents Mark for running a...

Actors:

Dick Van Dyke

,

Victoria Rowell

,

Charlie Schlatter

,

Barry Van Dyke

,

Steve Allen

,

Ruth Buzzi

,

Tim Conway

,

Norm Crosby

,

Julia Duffy

,

David Leisure

,

Dick Martin

,

Jayne Meadows

,

Tom Poston

,

Kivi Rogers

,

Ted Danson

,

Chris Tallman

,

Caroline Williams

,

Jeff Campbell

,

David Shofner

,

Howard Stevens

Genres:
BBFC:

Release Date:

Not released

Run Time:

1090 minutes

Disc 1:

Disc 2:

Disc 3:

Disc 4:

Disc 5:

Disc 6:
Rent other films like Diagnosis Murder: Series 7
Unlimited films sent to your door, starting at £9.99 a month.