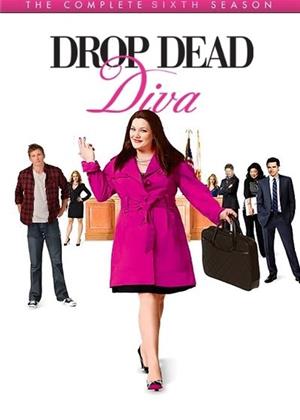 General info

Available formats
Synopsis:

A vapid aspiring model killed in a car crash gets brought back to life as an intelligent, overweight lawyer, hoping to find the meaning of inner beauty...As she struggles to find out how much Grayson (Jackson Hurst) knows about her and Deb, Jane (Brooke Elliott) uncovers a dark secret that could land a client (guest star Jessica Tuck) in prison. Old tensions are renewed when Owen's (Lex Medlin) estranged brother (guest star Colin Egglesfield) asks him to sue a strip club...As Jane (Brooke Elliott) takes on a client who's being sued for identifying the drunk driver who killed her brother, Kim (Kate Levering) represents a ventriloquist who can't fly without his dummy...

Much to Janes surprise, Teri returns and that she shares a past with Ian. Paul sends pro bono clients from the firm to Jane, and Stacy stresses over the fact that her best friend might not come to her wedding...

Actors:

Brooke Elliott

,

Margaret Cho

,

Jackson Hurst

,

Kate Levering

,

April Bowlby

,

Lex Medlin

,

Justin Deeley

,

Colin Egglesfield

,

Jessica Tuck

,

Gregory Alan Williams

,

Oksana Lada

,

Michael Rose

,

Todd Allen Durkin

,

Kenny Alfonso

,

Cynthia Barrett

,

Kristofer Macklin

,

Hayes Mercure

,

Jared Simon

,

Pam Kearns

,

Glenn Patrick Turner

Genres:
BBFC:

Release Date:

Not released
Rent other films like Drop Dead Diva: Series 6
Unlimited films sent to your door, starting at £9.99 a month.