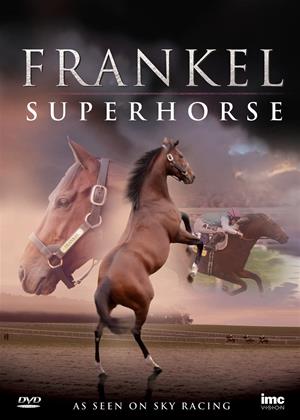 General info

Available formats
Synopsis:

This is a film about the creation of a legend. Frankel was a racehorse who touched people's hearts, and who outran every horse he raced. But he was more than a supreme champion, he was one half of a unique partnership. This documentary reveals the extraordinary story of Frankel and the man who trained him, Henry Cecil. In the 1980's Cecil was the most successful racehorse trainer in the world; he was rich, glamorous and sought after. He had it all - but gradually his career began to fall apart; he had problems in his personal life and was diagnosed with cancer.

But Henry didn't give up - he fought failure and illness back to the top, and right at the end of his life he gave the world Frankel, creating a legend. This amazing story is told through the heart-stopping footage from Frankel's racing career including New Market (2000 Guineas), York, and his final race in the Champion Stakes at Ascot. The story of Frankel is one of the greatest sporting stories ever told.

Studio:

IMC Vision

Genres:

Countries:
BBFC:

Release Date:

Unknown

Run Time:

48 minutes
Unlimited films sent to your door, starting at £9.99 a month.