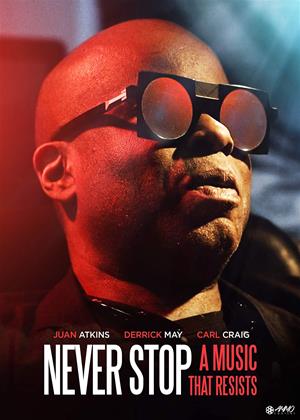 General info

Available formats
Synopsis:

Featuring the pioneers of techno music Juan Atkins, Derrick May, Carl Craig and Jeff Mills, 'Never Stop' takes us into the fascinating universe of techno labels in Detroit. This film highlights the deep roots of the creation, more than thirty years ago, by each of the African-American pioneers of techno music, of their own record labels. It also tells and shows us how each of these artists bypassed the crisis of the record business, even though this powerful movement paradoxically emerged in Detroit.

Actors:

Juan Atkins

,

Carl Craig

, Jeff Mills

Directors:

Studio:

Wienerworld

Genres:

Countries:
BBFC:

Release Date:

30/04/2018

Run Time:

76 minutes
Rent other films like Never Stop: A Music That Resists
Unlimited films sent to your door, starting at £9.99 a month.