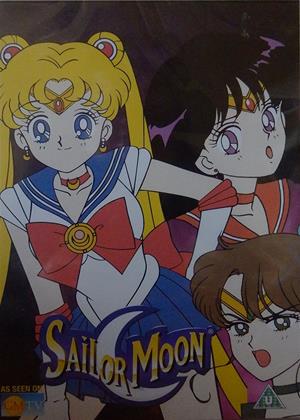 General info

Available formats
Synopsis:

It came to conquer the Earth - and only Sailor Moon and the Sailor Scouts can stop it! As the evil Anne and Alan continue to scheme up new ways to steal the Earth's energy for the Doom Tree, will the combined power of all the Sailor Scouts be enough? the power of friendship will be tested as never before when our planet's mightiest protectors join forces in their greatest battles yet! Don't miss the excitement in the eighth electrifying collection of Sailor Moon!

Episodes Comprise:
43. A Knight Too Remember
44. VR Madness
45. Cherry Blossom Time
46. Kindergarten Chaos
47. Much Ado About Babysitting
48. Raye's Day In The Spotlight

Actors:

Directors:

Studio:

MVM Entertainment

Genres:

Countries:
BBFC:

Release Date:

Unknown

Run Time:

135 minutes

Languages:

English, Japanese

Subtitles:

English

DVD Regions:

Region 2

Formats:

Pal

Aspect Ratio:

Full Screen 1.33:1 / 4:3

Colour:

Colour
Rent other films like Sailor Moon: Vol.8
Unlimited films sent to your door, starting at £9.99 a month.