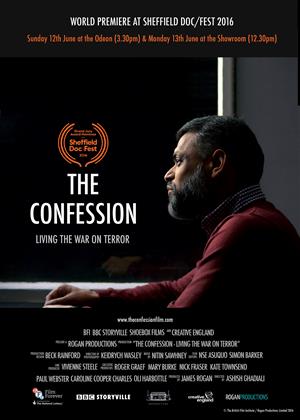 General info

Available formats
Synopsis:

Commissioned by BBC Storyville and the BFI, 'The Confession' is a gripping account of the rise of modern jihad, its descent into terror and the disastrous reaction of the West. In 2001, Moazzam Begg was abducted by the US military and under interrogation gave a forced confession, admitting to being an Al Qaeda terrorist. Begg was subsequently held and tortured in detention sites in Kandahar and Bagram. This documentary captures the entirety of Begg's story in an in-depth interview, from his forced confession and testimony as a free man, to his experience as a British Muslim and living the War on Terror.

'The Confession' explores the profound conundrum our society is currently grappling with; whether there is space for people with a voice like Begg, who condemn the West's reaction to the Muslim world but also condemn extremist actions. Beautifully filmed and interlaced with vivid archive, 'The Confession' is a documentary of rare range and insight, which speaks profoundly to the identity crisis faced by young British Asians who feel stigmatised by association. The film offers a crucial reassessment of the questions surrounding multiculturalism.

Actors:

Directors:

Genres:
BBFC:

Release Date:

Not released

Run Time:

96 minutes
Rent other films like The Confession
Unlimited films sent to your door, starting at £9.99 a month.