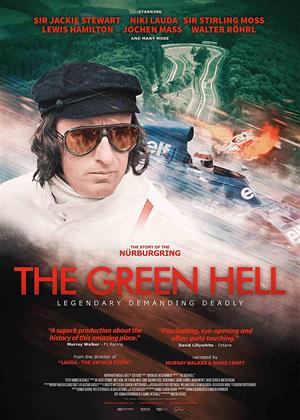 General info

Available formats
Synopsis:

Hannes Michael Schalle co-writes and directs this documentary which charts the history of notorious German race track the Nürburgring. Built in 1925, the 15.5 mile track is widely considered one of the most challenging and dangerous circuits in the world. Narrated by Murray Walker and David Croft, the film features archive footage and contributions from legendary racers such as Jackie Stewart, Niki Lauda and Stirling Moss as they share their experiences of racing on the track over the years and the many challenges it provides.

Actors:

Niki Lauda

,

Sabine Schmitz

,

Jackie Stewart

,

Stirling Moss

, Katherine Minchin,

Tom Chilton

,

Adrian Newey

, Carsten Schumacher, Matt Becker, Wolfgang Schuhbauer, Bernd Mayländer, Walter Röhrl,

Hans Joachim Stuck

,

Jochen Mass

,

Jackie Oliver

,

Tim Richards

,

Hans Hermann

,

Andrew Palmer

, Ray Shepherdson,

Chris Crawford

Directors:

Narrated By:

Writers:

Genres:
BBFC:

Release Date:

Not released

Run Time:

114 minutes
Rent other films like The Green Hell
Unlimited films sent to your door, starting at £9.99 a month.