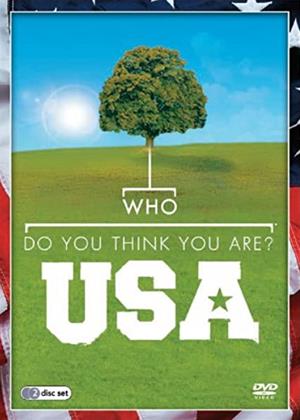 General info

Available formats
Synopsis:

Actress Christina Applegate investigates her paternal grandmother - a stranger to her and her father. Uncovering dramatic details along the way, Christina gains insight into the life and hardships of the woman she and her father loved, but never knew...Model Cindy Crawford travels to the United Kingdom to learn more about her ancestry including possible genealogical connections to European royalty...Since her parents passed, country singer Trisha Yearwood knows little about her paternal side of the family. Her search for a deeper family connection takes Trisha to England, where she uncovers an ancestor's history of crime, loss, and perseverance...

Actors:

Christina Applegate

,

Robert Applegate

,

Kelly Clarkson

,

D. Joshua Taylor

,

Andrea Bentschneider

,

Chelsea Handler

,

Glen Handler

,

Roger Moorhouse

,

Ralf Piorr

,

Steve Weiss

,

Jerry Yocum

,

Zooey Deschanel

,

Fergus M. Bordewich

,

Max Carter

,

Caleb Deschanel

,

Mary Jo Deschanel

,

Stacey Robertson

,

Nikki Taylor

,

Chris O'Donnell

,

Tory Berner

Narrated By:

Genres:
BBFC:

Release Date:

Not released

Disc 1:

Disc 2:
Unlimited films sent to your door, starting at £9.99 a month.