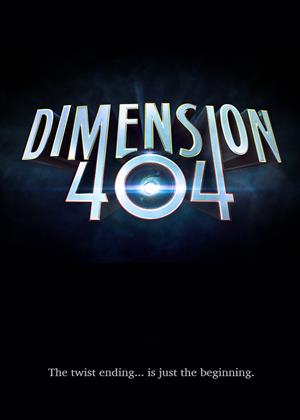 General info

Available formats
Synopsis:

An anthology series that explores the wonders and terrors of our digital age, from outrageous horror comedy to mind-bending action adventure. A finicky music blogger finally meets the girl of his dreams through the cutting-edge online dating site Make-A-Match, but their chemistry seems too good to be true...A snooty cinema purist struggles to convince his fellow film-goers that the 3D movie they're watching is summoning forth a brain-sucking interdimensional monster only he can see...A brash, up-and-coming pro FPS gamer finds the edge she needs in an energy drink that gives her real world "bullet time".

It's a shortcut to fame and fortune-but it might just be a "shortcut" through the rest of her life...

Actors:

Catherine Farrington Garcia,

Robert Buckley

,

Ashley Rickards

,

Constance Wu

,

Utkarsh Ambudkar

,

Lea Michele

,

Matt Jones

,

Ellie Grace Siler

,

Joel McHale

,

Sarah Hyland

,

Karissa Staples

,

Joe Fidler

,

Patton Oswalt

, Mario Garcia,

Lorenza Izzo

,

Anthony Alabi

,

Tucker Albrizzi

, Evey Alexander,

James Babson

,

Adrienne Barbeau

Narrated By:

Creators:

Will Campos, Desmond Dolly, Daniel Johnson

Genres:
BBFC:

Release Date:

Not released
More like Dimension 404
Unlimited films sent to your door, starting at £10.99 a month.