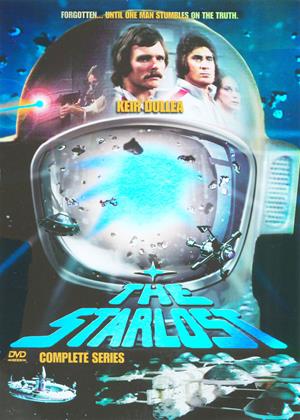 General info

Available formats
Synopsis:

After an Earth-destroying threat endangers the planet, Mankind builds a gigantic Earthship Ark spacecraft to save the last of humanity. After an accident takes place and kills the crew, the airlocks connecting the ship's domes are sealed. Cut off from the outside world, many communities simply forgot that they were on a spacecraft. As the centuries pass, each culture evolves in an enclosed society, each a world unto itself that is fifty miles in diameter. Unbeknownst to the ARK's inhabitants, they are drifting through deep space on a collision course with a sun. In 2790 A.D.

, a young man named Devon (Keir Dullea), a resident of a biosphere called Cypress Corners, discovers that his world is much larger than he was taught to believe and uncovers the Arks fate. Devon and friends Rachel (Gay Rowan) and Garth (Robin Ward) must learn all they can about the Ark if they are to save it and the colonists aboard. 'The Starlost' was a Canadian-produced science fiction television series that broadcasted in 1973 on CTV in Canada and on NBC in the United States. Now for the first time all 16 episodes are available in this collection. Some of these episodes have not been seen since their original airdates.

Actors:

Keir Dullea

,

Gay Rowan

,

Robin Ward

,

William Osler

,

James Barron

,

Walter Koenig

,

Allen Stewart-Coates

, Aileen Seaton,

Scott Fisher

,

Ed Ames

,

Edward Andrews

,

Lloyd Bochner

,

John Colicos

,

Frank Converse

,

Sterling Hayden

,

William Hutt

,

Simon Oakland

,

Donnelly Rhodes

,

Percy Rodrigues

,

Angel Tompkins

Genres:

Countries:
BBFC:

Release Date:

Not released

Run Time:

800 minutes

Disc 1:

Disc 2:

Disc 3:

Disc 4:
More like The Starlost
Unlimited films sent to your door, starting at £10.99 a month.