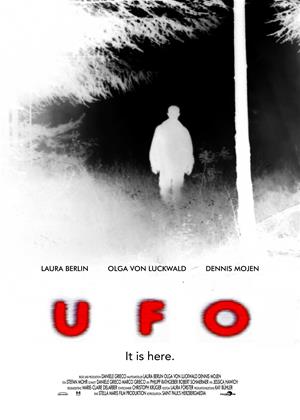 General info

Available formats
Synopsis:

Daniele Grieco writes, directs and produces this documentary-style German horror. As five film students prepare to make a documentary about their local zoo something sends the animals crazy. The teens think the cause is a massive ball of light they've just witnessed shooting through the sky and decide to investigate for their documentary. When they find a large crater in the nearby forest and decide to camp out for the night, the budding film-makers realise they are being hunted by an entity that's not from this world...

Actors:

Laura Berlin

, Fabio Cimpeanu, Nika Cimpeanu,

Leonard Hohm

, Andreas Ladwig,

Dennis Mojen

,

Hacky Rumpel

, Olga von Luckwald, Jan Walter

Directors:

Aka:

UFO - Es ist hier

Studio:

Plastic Head

Genres:

Countries:
BBFC:

Release Date:

Unknown

Run Time:

83 minutes
BBFC:

Release Date:

Not available for rental

Run Time:

85 minutes
More like UFO: It Is Here
Unlimited films sent to your door, starting at £10.99 a month.