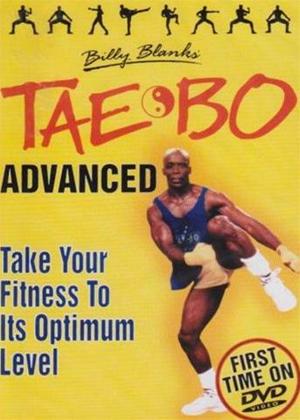 General info

Available formats
Synopsis:

Here's Your chance to take your fitness to its optimum level. TaeBo Advanced has been designed to make working out so much fun that finding the motivation to reach the peak of physical fitness is easy.

Like all TaeBo workouts, TaeBo Advanced is an easy to follow combination of tension-busting moves from self-defence, dance and boxing. Packed with kicks, knee lifts, jabs and punches, TaeBo Advanced is a great high-energy workout that burns calories, tones and shapes your body and gets you fit.

Do this explosively energising routine regularly, look great and feel fantastic as you take fitness to its next level.



Please consult your health care professional before starting this or any other workout programme.

Actors:

Studio:

4 DVD

Genres:
BBFC:

Release Date:

Not available for rental

Run Time:

60 minutes
Rent other films like Billy Blanks: Tae Bo Advanced
Unlimited films sent to your door, starting at £9.99 a month.