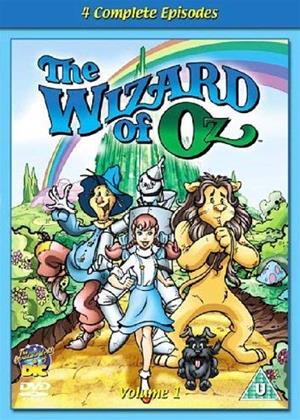 General info

Available formats
Synopsis:

We're off to see the Wizard! Join Dorothy, Toto, Scarecrow, Tin Man and the Cowardly Lion in the Wonderful World of Oz. It's a magical good time filled with high adventure, good and wicked witches and thrilling fun! The Wicked Witch is back and she's wreaking havoc all over Oz, stealing the Scarecrow's diploma, the Tin Man's heart and the Lion's badge of courage. Worst of all, she's sent the Wizard on a one-way trip to Fort Nutcracker and when our heroes try to save him, the Witch makes off with Toto too! Next, Dorothy and friends must battle to free Emerald City, which has been taken over by the Wicked Witch.

It takes every bit of magic the Ruby Slippers can muster to undo the Wicked Witch's powerful spells and save the city and their friends. Finally, Dorothy and the others must pilot a hot air balloon in a fantastic balloon race in order to save the Wizard from the Wicked Witch's latest underhanded plot. She's disguised herself as a ballooner and booby-trapped the prizes in order to capture the Wizard for good, and it takes all our heroes' courage - and hot air - to stop her. Skip along the yellow brick road with Dorothy and her friends in the wonderful world of Oz. It's a magical good time!

Actors:

Charlie Adler

,

Liz Georges

,

David Lodge

,

Tress MacNeille

,

Alan Oppenheimer

,

Hal Rayle

,

B.J. Ward

,

Frank Welker

,

Jack Angel

,

Hamilton Camp

,

Pat Fraley

,

Bibi Osterwald

,

Rob Paulsen

,

Ken Sansom

,

Susan Silo

Aka:

The Wizard of Oz: Rescue of the Emerald City: Vol.1

Studio:

Anchor Bay

Genres:
BBFC:

Release Date:

28/08/2006

Run Time:

88 minutes

Languages:

English

DVD Regions:

Region 2

Formats:

Pal

Colour:

Colour
More like The Wizard of Oz: Vol.1
Unlimited films sent to your door, starting at £10.99 a month.