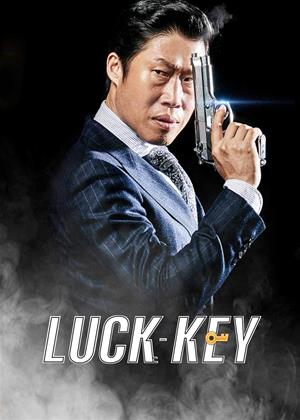 General info

Available formats
Synopsis:

A reverse comedy that tells the story of a perfectionist assassin who falls and hits his head in a sauna, giving him amnesia. When a down-and-out actor switches locker keys with him, they switch lives until the hit-man, who soon becomes an action hero on TV, starts to remember things.

Actors:

Hae-jin Yoo

,

Joon Lee

,

Yun-hie Jo

,

Ji-Yeon Lim

, Soon-Hyoung Cha, Yeop Cha,

Joon Go

, Yu Hae-Jin, Hye-bin Jeon,

Han-Cheol Jo

, Lee Joon,

Dong-Hwi Lee

, Chang-ho Seong,

Byeong-sook Seong

, Jo Yoon-Hee

Directors:

Gye-byeok Lee

Writers:

Aka:

Leokki

Genres:

Countries:
BBFC:

Release Date:

Not released

Run Time:

112 minutes
More like Luck-Key
Unlimited films sent to your door, starting at £10.99 a month.