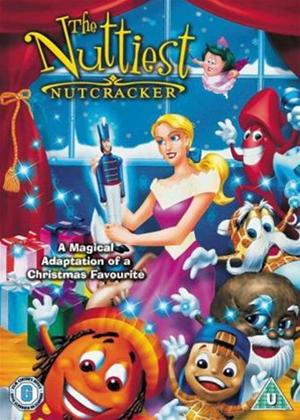 General info

Available formats
Synopsis:

The Nuttiest Nutcracker is a fun-filled adaptation of the Christmas favourite Tchaikovsky's The Nutcracker Prince.

Saddened by the news that her parents won't be spending Christmas with her, Maria falls asleep clutching her favourite toy, a nutcracker that resembles a toy soldier. But when she wakes up to find herself shrunken to the size of one of her toys, she discovers her world has gone completely nutty. Joined by a mixed assortment of fruits, vegetables and nuts, Maria and her friends do battle against the villainous Reginald the Rat King who is determined to destroy Christmas and make Maria his Queen.



Featuring music from Tchaikovsky's Nutcracker Suite and amazing computer animation, The Nuttiest Nutcracker is a magical experience for all the family!

Directors:

Voiced By:

Writers:

Studio:

Universal Pictures

Genres:
BBFC:

Release Date:

Not available for rental

Run Time:

48 minutes

Languages:

English

DVD Regions:

Region 2

Formats:

Pal

Aspect Ratio:

Full Screen 1.33:1 / 4:3

Colour:

Colour
More like Nuttiest Nutcracker
Unlimited films sent to your door, starting at £10.99 a month.