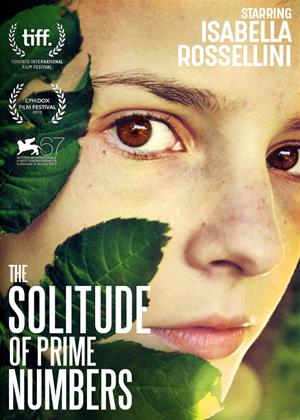 General info

Available formats
Synopsis:

Both Alice (Alba Rorwacher) and Mattia (Luca Marinelli) are fated by childhood accidents to live as outsiders. Fiercely intelligent, they match up together on some levels, but not at all on others - they are the prime numbers of the films title. Nothing in life comes easy to them, the flow of life is constantly challenging. The pressures from family, from social peers, from expectations constantly push at our protagonists. This incredible film adapted from the best-selling novel by Paolo Giordano turns their lives into full speed melodrama with superb soundtrack and great support cast (inc Isabella Rossellini).

Its as exciting as new Italian cinema gets, sweeping in its arc, devastating in its conclusion. See why this film has been so awarded since release. Rorwacher was nominated multiple times fro her lead role, finally breaking through for the silver ribbon from Italian syndicate of Film Journalists.

Actors:

Alba Rohrwacher

,

Luca Marinelli

, Martina Albano, Vittorio Lomartire,

Arianna Nastro

,

Tommaso Neri

,

Isabella Rossellini

,

Roberto Sbaratto

,

Maurizio Donadoni

, Giorgia Senesi, Aurora Ruffino, Giorgia Pizzo,

Filippo Timi

, Martina Scimone

Directors:

Writers:

Aka:

La solitudine dei numeri primi

Studio:

Medusa Video

Genres:
BBFC:

Release Date:

Unknown

Run Time:

114 minutes
Rent other films like The Solitude of Prime Numbers
Unlimited films sent to your door, starting at £9.99 a month.