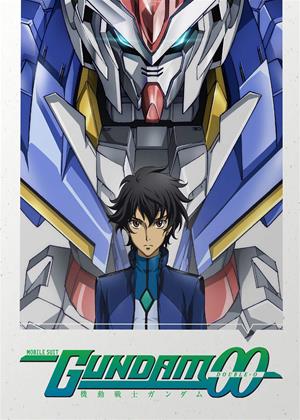 General info

Available formats
Synopsis:

The year is 2312 A.D.; four years after the United Nation forces destroyed Celestial Being. Thanks to the actions of the now-missing Gundam Meisters, most of the world's nations have been unified under the Earth Sphere Federation. But this world is still full of conflict, and an autonomous peacekeeping force known as the A-LAWS employs brutal tactics such as the use of murderous automatons in order to suppress all resistance to the Federation government. It is time for the Gundam Meisters to make their second advent, and their new objective is to crush this formidable force of global oppression.

Setsuna reappears with his battered Gundam and joins forces with Tieria, who has been working with the remnants of Celestial Being to create a new series of Gundams using their precious solar reactors. As they try to recruit a new member and rescue an old comrade, a revolutionary new machine known as the 00 Gundam is about to awaken.

Actors:

Alistair Abell

,

Michael Adamthwaite

,

Lisa Ann Beley

,

Michael Daingerfield

,

Trevor Devall

,

Brian Dobson

,

Michael Dobson

,

Paul Dobson

,

Brian Drummond

,

Andrew Francis

,

Mark Gibbon

,

Hiroshi Kamiya

,

Ellen Kennedy

,

Gabe Khouth

,

Andrea Libman

,

Shin'ichirô Miki

,

Brent Miller

,

Mamoru Miyano

,

Peter New

,

Nicole Oliver

Writers:

Studio:

Trinity

Genres:

Countries:
BBFC:

Release Date:

Not available for rental

Run Time:

625 minutes
BBFC:

Release Date:

Unknown

Run Time:

625 minutes

Disc 1:

Disc 2:

Disc 3:

Disc 4:
Rent other films like Mobile Suit Gundam 00: Series 2
Unlimited films sent to your door, starting at £9.99 a month.