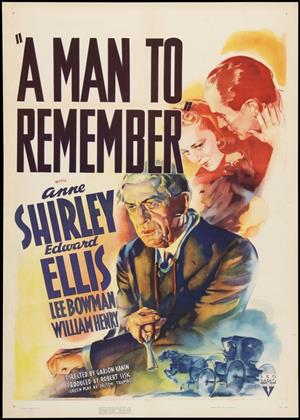 General info

Available formats
Synopsis:

Doctor John Abbott (Edward Ellis) is a single parent who settles in the town of Westport, with his son Dick (Lee Bowman), trying to eke out a living for them. He also inherits, by way of his doorstep, an unwanted baby girl, Jean Johnson (Anne Shirley), whom he adopts into his family, rears and loves as his own. Practicing his profession for pigs, I.O.U.s and a lot of empty promises as payment, he is barely able to provide for his family, yet is successful ultimately. Dr. Abbott is dedicated to the welfare of his community and well-being of his patients (mostly lower class working folks of the rural town), but must battle a group of miserly businessmen at every twist and turn.

He encounters resistance by the local bureaucracy for every progressive idea or beneficial proposal, made for the betterment of the community, yet his altruistic optimism is not hampered by the penny-pinching bureaucrats interested more in lining their own pockets, rather than helping the town and its struggling population.

Actors:

Anne Shirley

,

Edward Ellis

,

Lee Bowman

,

William Henry

,

John Wray

,

Granville Bates

,

Harlan Briggs

,

Frank M. Thomas

,

Dickie Jones

, Carole Leete,

Gilbert Emery

,

Joe De Stefani

,

Barlowe Borland

,

Maurice Costello

,

Sarah Edwards

,

Dick Elliott

,

Byron Foulger

,

Bud Geary

,

Julia Griffith

,

Charles Halton

Directors:

Writers:

Dalton Trumbo, Katharine Haviland-Taylor

Genres:
BBFC:

Release Date:

Not released

Run Time:

79 minutes
Rent other films like A Man to Remember
Unlimited films sent to your door, starting at £9.99 a month.