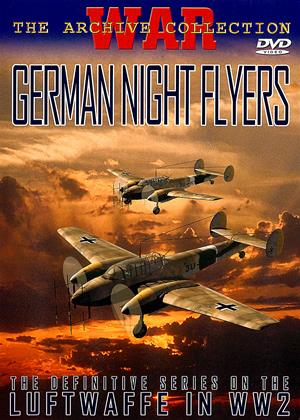 General info

Available formats
Synopsis:

The concept of a long range, fast, heavy fighter or 'zerstorer' (destroyer), lay close to the heart of Hermann Goering during the early years of the growth of the new German air force. The chosen design came out of the Messerschmitt stable, the first prototype of the Bf-110 taking to the air in 1936. Although fast, the size of the Bf-110 left it unable to dog-fight with the more nimble RAF fighters, and was revamped for further employment as a night-fighter, serving alongside other types, especially the Junkers Ju-88, the Luftwaffe's premier type in the nocturnal battles with RAF Bomber Command.

Using combat footage from all fronts and from film shot in the skies by night and day over Germany, this programme provides a dramatic account of the contribution made by the heavy fighters of the Luftwaffe in World War Two.

Studio:

Artsmagic Ltd.

Genres:
BBFC:

Release Date:

16/02/2004

Run Time:

56 minutes

Languages:

English Dolby Digital 2.0

Subtitles:

None

DVD Regions:

Region 0 (All)

Formats:

Pal

Aspect Ratio:

Full Screen 1.33:1 / 4:3

Colour:

B & W

Bonus:

Interactive menus
Previews
Scene selection
More like War Files: German Night Flyers of World War II
Unlimited films sent to your door, starting at £10.99 a month.