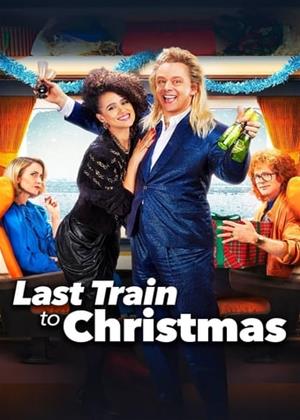 General info

Available formats
Synopsis:

This British comedy-drama is squarely embedded in the mystical multiverse tradition, with its flawed but essentially likable central character - in this case Michael Sheen's Nottingham-bred wideboy Tony Towers, who discovers one Christmas Eve that he can experience the forking paths his life might have taken by shifting from one carriage to another on a homeward-bound train. The story starts in 1985, when Tony is a fortysomething nightclub owner with a massive Peter Stringfellow-style blond mullet.

He's accompanied on the trip back to see his elderly parents by his nice girlfriend Sue (Nathalie Emmanuel) and his younger brother Roger (Cary Elwes), who is less successful than Tony but is at least happily married to Astrid (Anna Lundberg).

Actors:

Cary Elwes

,

Nathalie Emmanuel

,

Michael Sheen

,

Sophie Simnett

,

Mia McKenna-Bruce

,

Robin Askwith

,

Anna Lundberg

,

John Thomson

,

Natalie Mitson

,

Laura Evelyn

,

Sianad Gregory

,

Thomas Law

,

Claire Cage

, Anna Bolton, Edward Harrison,

Samuel Logan

, Harry Giubileo,

George Hannigan

, Dan Brothers,

Danny Ashok

Directors:

Producers:

Writers:

Aka:

Age of Tony

Studio:

Universal Pictures

Genres:
BBFC:

Release Date:

Coming soon

Run Time:

110 minutes

Languages:

English

Subtitles:

None

DVD Regions:

Region 2

Formats:

Pal

Colour:

Colour
More like Last Train to Christmas
Unlimited films sent to your door, starting at £10.99 a month.