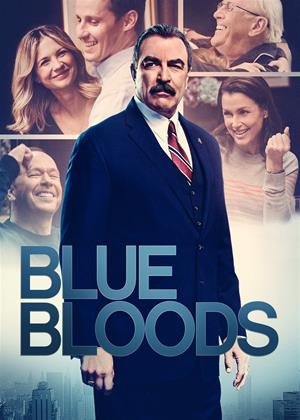 General info

Available formats
Synopsis:

Revolves around a family of New York cops...Danny (Donnie Wahlberg) consults a psychic to solve the murder of a young boy; Frank (Tom Selleck) is at odds with the mayor over how best to protect the city from an uptick in crime following a high-profile shooting; Erin (Bridget Moynahan) investigates a decades-old case...Tension escalates between Frank and Mayor Chase (Dylan Walsh) after Frank makes a public arrest that goes viral.

Also, Danny and Baez (Marisa Ramirez) investigate a gang attack that takes an unexpected turn; Jamie (Will Estes) worries when Eddie (Vanessa Ray) lies to him about where she's going in the evenings; and Anthony (Steve Schirripa) secretly recruits the Reagans for help with a surprise for Erin...Danny and Baez's attempts to find who assaulted a shop owner are hindered by the community's refusal to cooperate; Erin's suspicions about her boss rise; Gormley (Robert Clohessy), Garret (Gregory Jbara) and Baker (Abigail Hawk) are threatened by a new staff member...

Actors:

Donnie Wahlberg

,

Bridget Moynahan

,

Will Estes

,

Len Cariou

,

Tom Selleck

,

Marisa Ramirez

,

Vanessa Ray

,

Dylan Walsh

,

Gregory Jbara

,

Steve Schirripa

,

Robert Clohessy

,

Abigail Hawk

,

Andrew Terraciano

,

Tony Terraciano

,

Roslyn Ruff

,

Lauren Patten

,

Luis Antonio Ramos

,

Carmen M. Herlihy

,

Adeola Role

,

Calvin Dutton

Directors:

Writers:

Genres:
BBFC:

Release Date:

Not released
More like Blue Bloods: Series 12
Unlimited films sent to your door, starting at £10.99 a month.